Game Overview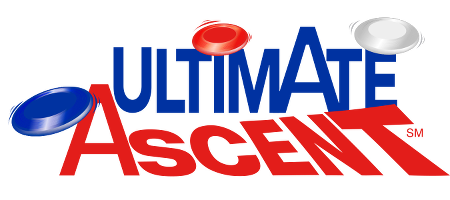 Ultimate Ascent is the 2013 FIRST Robotics Competition game. Alliances of three robots each collect Frisbees and shoot them into goals of varying heights. There is also a pyramid which can be climbed at the end of the match for bonus points. More information can be found on Wikipedia or watch the game animation.
---
Our Robot
This year we ended up with a robot that had a really reliable autonomous mode that ingested Frisbee game pieces off the ground and shot them into the high goal. We were one of <50 teams in the world that joined the 7 disk autonomous club, setting our alliance up for success from the start with 42 points. We ended our match with a level 1 hang using our pickup/utility arm.
We had several design iterations on the hang. Our initial mechanism (Kraken 0) allowed us to climb/pull ourselves up the corner of the pyramid using a custom built gate latch mechanism powered with gas shocks to get a level 3 climb. The theory worked in CAD, but when it came to testing it out, we were never able to succeed. So we went back to the drawing board and designed another mechanism (Narwhal) to achieve a level 2 climb for North Star. This mechanism worked in testing, but we never ended up using it in a match because a winch cable snapped while we were re-compressing the gas shocks which we believe was due to burrs rubbing against the cable.
We also made our chassis and other tube components with a 1″ hole pattern (inspiration from 973, 1323, & 1477) to provide an easy mounting platform and standardized bolt sizes. Our 2 air tanks were located in the large side tubes to save space and increase safety if they were to explode.
Our butterfly drive train was inspired by our mentor Aren and his dad who coaches 1625 based on 148's 2011 design.
---
Competitions
This year was one of our more successful years despite not making it to the World Championship. This year we attended the Greater Kansas City Regional and Minnesota North Star Regional where we ended up in the finals matches and took home two finalist awards due to mechanical issues. In Kansas City we got some metal shavings in our speed controller. In Minneapolis where we were the number 1 seed, winning every match except our last 2 finals matches, we sustained a major hit that, combined with having a relatively loose dumbbell attached to adjust our CG, bent our frame in and most critically caused a major leak in our pneumatics system, which we depended on to score the frisbee game pieces. In addition to the finalist awards we also ended up taking home the Excellence in Engineering at Kansas City and the Innovation in Controls award at Minneapolis for our reliable robot and 7 disk autonomous.
In the off-season we were invited to attend the prestigious Indiana Robotics Invitational where we ended up seeded 14th after playing with some of top 10 teams in our matches. We also attended the Cow Town ThrowDown like usual and made it all the way into the finals where we came out as finalists after playing against the same power house team (1986) that we lost to at Kansas City earlier in the year.
---
Chairman's
This year our essay's theme revolved around coming full circle with FIRST Robotics. The FIRST 90° focused on how we share the FIRST love within our community by developing our brand. The FIRST 180° focused on our volunteerism efforts to give back to our communities that our members live in. The FIRST 270° highlighted our struggles after losing our main partner and successes in developing new partnerships through 4-H and Iowa State University. And finally to wrap it up the FIRST 360° brought us home with some words of wisdom. Read our complete chairman's submission.
---
The Team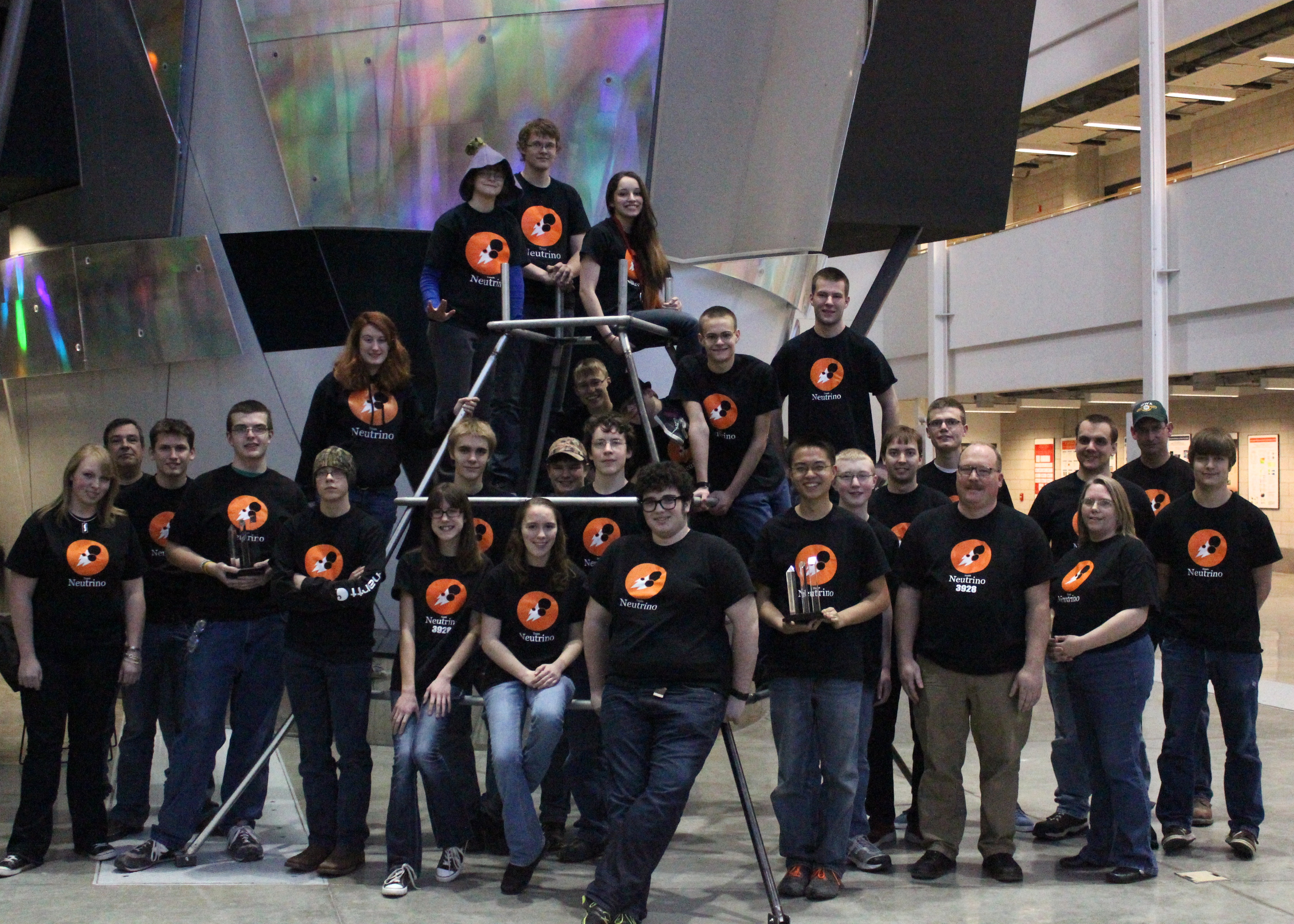 Students
Bojun S, David R, Conor A, Robert B, Matthew C, Matthew D, Kyle G, Jeremy G, Joshua J, Matthew K, Trey M, Kate M, Dagney P, Sarah P, Rachael S, Timothy S, Tyler W
Mentors
Corey B, Trent B, Kelsey D, Alex G, Aren H, Thomas L, Brandon M, Katie W, Andrew A, Sandy B, Lori C, James D, Melissa & Mike M, Dori P
---
---
Wrap Up
---
Additional Season Content