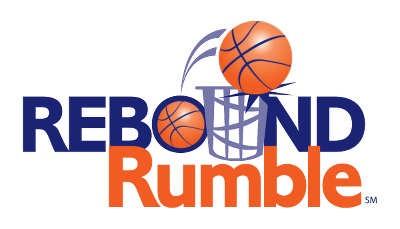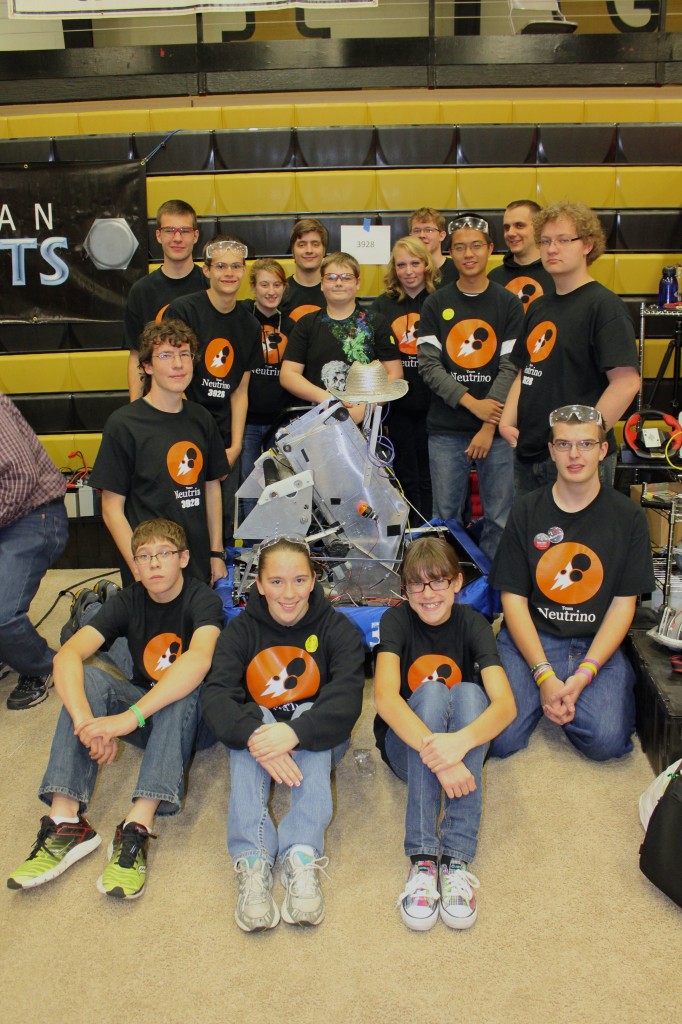 A Team + Sponsors = A great year!
Tournaments & Awards
Midwest Regionals – Chicago

Finished 8th out of 49 teams
Alliance Captain – 5th seeded alliance
Top Rookie Seed Award

Cow Town ThrowDown – Kansas City

Quarter-Finals Alliance (2410, 1802, & 1710)
Team Goals
Our team's primary goal is to absorb as much knowledge as possible from our current mentors. All of our other goals are to do what we have been taught since we were small children. We will try our best in all fields of FIRST whether it's on the field or off. Another goal of ours is to reach out to other teams in the community and abroad to build relationships so that we can help them and one day maybe they can help us. Finally we strive to do what any other team strives to do: bring home a win.
Team Strengths
One of our team's major strengths originates from the fact that we are so small. With only nine high-schoolers on the team,we get to know each other on a personal level because we see and interact with everyone on the team on a daily basis, so we get to know each other on a personal level. We also have very strong mentors and since we have very similar number of mentors and students, our mentors can work on a deeper level with the students.
Team Challenges
This year our most significant challenge to overcome was the strategy and robot redesign we were forced to begin in the beginning of week 6. We were planning to go under the bridge at the end of the game while being supported by the plexiglass sheet underneath, but after the Game Design Committee's redefinition of the bridge assembly and an interesting game scrimmage, which emphasized the issues with our robot, we needed to reconsider our design. It took a few late nights, but afterward, we came out with a new strategy and modified robot design which have gone well so far.
Robot Design/Strategy
This year, our first robot design was what we called the 'Trollbot.' It was an eight inch tall robot which could slide under the bridge at the end of the game. After the Game Design Committee redefined the bridge, however, we changed our robot design and optimized shooting and ball pickup. Our strategy started out as shooting primarily from the bridge and fender, but after a bad scrimmage, we needed to redesign our shooter. Currently, we are optimizing for key and fender shots, and are trying to get on top of the bridge during the end of the game.
FIRST Impact
FIRST has had a large impact on many of the students on our team. Most of the students on our team are planning to go into engineering fields in college, and we have convinced many of the middle school FIRST Lego League students have decided to join our team. We also motivated people to join our team through our robot unveiling.
Community Awareness
During our rookie year, we have had a lot of chances to outreach to our community. We have been able to go on many tours of different companies and spread the news about FIRST through these visits. A few of the companies we visited were Sauer Danfoss and Quality Manufacturing. We have also gone to elementary schools and the middle school to help them learn about the FRC through robot demonstrations, helping with school events, and advertising for our robot unveiling.